Who is online?
In total there are
2
users online :: 0 Registered, 0 Hidden and 2 Guests
None
Most users ever online was
37
on Wed Jul 22, 2015 11:58 pm

BASIC INFORMATION
Full name: Haesel Pratten
Pronunciation: Hay-sel Pur-at-tin
Nickname(s): Haze, Hatter
Gender: Female
Race: Hatter
Age: 22
Birthday: 10/6, 1993
Place of birth: March Manor of Wonderland
Currently lives: Typically Hatter House near March Manor.
Native language: Wonderland/Riddlish
Languages spoken:Wonderland, Riddlish, English, some Underland
Sexuality: Straight
Relationship Status: Single
PHYSICAL APPEARANCE
Height: 5'6''
Weight: 124lb
Hair colour: Blonde
Hairstyle: A chaos of curled mess
Eye colour: Blue
Tattoos: Small script on left forearm: "Fear is the mind-killer"
Piercings: Standard earlobe
Scars/distinguishing marks: None that are visible
Preferred style of clothing: Strangely patterned and odd shape clothing that sticks out in public, always wears a hat and a pocket watch that change forms depending on what she's wearing.
Frequently worn jewellery/accessories: Her favorite hat is an ornately designed navy blue silk top hat, adorned with the most delicate lace, stolen from a particular queen back in the day. Trimmed with an ivory colored satin bow that holds a sapphire bluejay feather and a small card marked 10/6. However her hat often changes shape to match what she's wearing.
The pocket watch, typically takes the form of a long golden chain around her neck. The pocket watch itself hangs delicately with intricate scroll and flower like layers of engravings on the back and front, the front is encrusted with ruby, sapphire, and diamonds. The inside is a pure display of craftsmanship, exposed gears are revealed behind a crystal plated face with delicate markings and various numbers.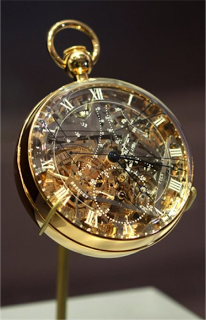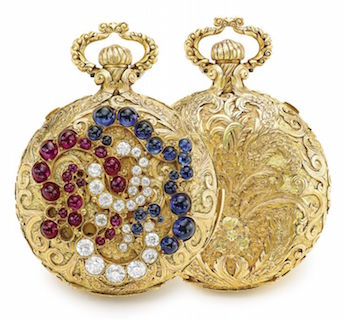 PERSONALITY
Personality: Haesel is quite an odd character, she often speaks in riddles and hardly ever makes any sense as she often trails on, speaking her thoughts aloud. On the banks of insanity, she manages to keep better control of herself with a hat firmly placed on her head, but doesn't pay much attention to serious matters.
Likes: Tea, riddles and hats
Dislikes: Serious or sad matters, and organization
Fears/phobias: Falling far too deeply into her insanity
Favourite colour: Sapphire blue
Hobbies: Reading, hat-making, and sing-songing.
SKILLS
Talents/skills: Hat-making, tick-tockery (time travel), coming up with riddles, and excellent at making cups of tea.
Method of transportation: Preferred travel by hat, or tick-tockery (pocket watch for time travel), however fancies an occasional horse ride.
EATING HABITS
Omnivore/Carnivore/Vegetarian: Omnivore
Favourite food(s): Crumpets, crepes, cakes and cookies.
Favourite drink(s): Tea, specifically black lady grey with just a splash of cream and two spoons of sugar.
Disliked food(s): Mustard... don't let's be silly.
HOUSE AND HOME
Describe the character's house/home: The Hatter House, located near March Manor is a odd yet quant little house, as hatters often live by simple means. However the interior is quite odd, for instance the dinning room is located outside.
Significant/special belongings: Her unique hat of course, as well as the magicked pocket watch passed down through the Hatter bloodline.
COMBAT
Peaceful or aggressive attitude?: Prefers to drink tea.
Fighting skills/techniques: Watch out for flying teacups.
Special skills/magical powers/etc: Manipulation of matter, as well as easily teleports with use of hat.
Weapon of choice (if any): A hat and a pocket watch aren't quite considerable weapons per-say.
Weaknesses in combat: Loses ability to teleport without her hat, and can quickly lose her way in her own illusions if not careful.
Strengths in combat: Manipulation of her surroundings comes easily to her.
FAMILY, FRIENDS AND FOES
Parents names: Theophilus and Margarey Pratten.
Are parents alive: Very much deceased.
Siblings? None of blood relation that survived the rule of Alice. However views Lane Valencia as her little sister.
Partner/Spouse: None.
Children: None.
Best Friend: TBD.
Other Important Friends: Most wonderlandian creatures, particularly interested in the well being of Lane Valencia.
Acquaintances: TBD.
Pets: TBD.
Enemies: Alice - Overthrew the Queen of Hearts. Uncertain situation with the remaining Heart bloodline, thus Cera, the Princess of Hearts.
Mad Hatter




Posts

: 10


Join date

: 2015-08-17




---
Permissions in this forum:
You
cannot
reply to topics in this forum