Who is online?
In total there is
1
user online :: 0 Registered, 0 Hidden and 1 Guest
None
Most users ever online was
37
on Wed Jul 22, 2015 11:58 pm

Rowan
Sibyl
Roi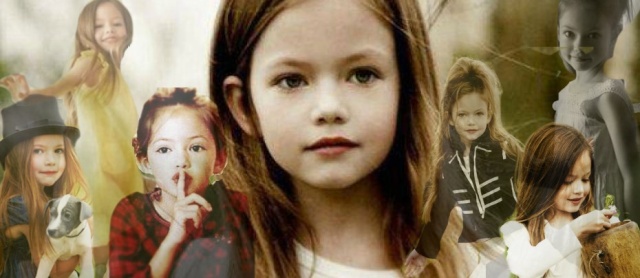 ❋ Age:7❋ Leach: Third Generation ❋ Absorbs others Abilities ❋ Girl ❋
Absorbed Abilities thus Far:
Teleportation
Electricity
Illusions
Caligraphia
Clockwork
Air
Speaking to Animals
Ability Reading
Hyper Cellular Restoration (Healing)
Word of Influence
Reversed Voodoo Abilities (Décroissant)
History:
From a young age Rowan had been exposed to the world for what it truly was. Her father, a second generation leach, and her mother an amplifier. At first, for her parents it would seem love at first sight, or dance for their case. But as Rowan's mother became pregnant, Filtrer , Rowans father, disappeared from the picture. There was no note, no warning, no goodbye..nothing. But this didn't stop Rowans mother from being there for the unborn child. Though Rowans mothers parents thought the entire thing was foolish and sign of witch craft...Rowans mother never lost her spirit. She would start her mornings with going for a walk, and end the days by reading stories and singing a lullaby to her unborn child...Until the day came that the two could finally unite.
From the beginning the mother and daughter couldn't be separated. Rowans mother exposed her a variety of languages, along with teaching her that the world is different than it appears. Her mother even explained her races cultures to her the best that she could. Everything seemed like paradise between the two...Until the night Rowan crawled into bed with her mother after having a nightmare. Reaching over to hug her mom tightly, Rowan noticed something was wrong...Her mother...Cold... Shaking her mother endlessly, the tears would stain her cheek as she tried to wake her mother...but nothing seemed to work. It didn't take long till her grandfather would come storming into the room ad throw Rowan off her mother, yelling and throwing things to figure out what had happened...The grandfather grabbed Rowan by her collar, smashing her up against the cottage wall...He thought she had done it.
Not only had the mother died...but her life force had been drained...in this area there was only one race capable of such a thing..Leach. Completely in a panic, Rowan reached out grabbing his hand attempting to release the grasp...But instead she watched as he fell to the floor...The life draining from his eyes...She was a murderer....Slamming the door open and running down the nearest path, Rowan never looked back...Never recalled...and never told her story again...
It wasn't until Rowan had reached Promised Island that she truly began becoming in touch with her abilities. Not only that, but here she also began realizing how deep the connection between her abilities and her emotions lies. Before Rowan had reached the island she had come into contact with an electricity elementalist, and to say the least...It hadn't gone well...While Rowan had gotten away from her..She also had absorbed her abilities...Teleporting in awful pain...That was where Alice came into play. Alice had taught Rowan several very important lessons. Using her abilities, controlling herself, knowing who she is, and trusting no one. Rowan had taken a mission within the states, it was simple enough, but when she had returned..Nothing remained of the Liddell mansion.. Turning her back..she teleporter to whenever her abilities would take her first....
Future Possible Plan:
Joining the Immortals
Learning how to control herself under the supervision of someoe
_________________



Posts

: 54


Join date

: 2015-06-07





Similar topics
---
Permissions in this forum:
You
cannot
reply to topics in this forum