Who is online?
In total there are
2
users online :: 0 Registered, 0 Hidden and 2 Guests
None
Most users ever online was
37
on Wed Jul 22, 2015 11:58 pm

BASIC INFORMATION
[Deceased]
Full name:
Apsenniel
Name Meaning:
Forgiving
Nickname(s) or Alias:
Ape, Aeparia
Gender:
Female
Species/Race:
Avariel Elf, Imperial Traveler
Age:
738, appears 19
Birthday:
May 14
Place of birth:
Alinor of the Summerset Isles
Currently lives:
Immortals Island
Native language:
Elfish
Languages spoken:
English, French, German, Spanish
Sexuality:
Straight
Relationship Status:
Single
PHYSICAL APPEARANCE
Height:
5'4''
Weight:
115
Hair color:
Blonde
Hairstyle:
Long, wavy
Eye color:
Pink
Distinguishing Marks/Other Attributes:
Tattoo of a white wing in silver ink on the back of her right shoulder
White feathered wings
Black feathered wings
Preferred style of clothing:
Dresses, cloaks
PERSONALITY
Personality:
Apsenniel is generally has a kind and caring attitude towards others. After her death and revival, however, things seemed to change. Her outer personality became harder and more reserved to those she does not know well.
Likes:
Apsenniel enjoys her time alone, as well as adventuring and discovering knew things or places.
Dislikes:
Unless instigated by her, Apsenniel does not appreciate confrontation.
Fears/phobias:
Dying. Again.
COMBAT STYLE, ABILITIES
Attitude:
Apsenniel usually avoids participating in combat and fighting, but is capable of taking care of herself in a fight if necessary. She would much rather be in charge of organizational aspects of battle.
Fighting skills/techniques:
Apsenniel is accustomed to one-on-one battles, and is able to fight hand-to-hand, or at a distance.
Special skills/magical powers/etc:
Elemental Abilities; Fire, Water, Earth, Air

Healing

Psychic; Uncontrolled visions of the Future

Transportation; Using The Void
Weapon of choice:
Silver Reaper, an enchanted titanium weapon with 4 forms; Sword, Bow, Shield, and Snake. Silver is always kept at her side, secured to her belt. Silver Reaper has been discovered to create his own forms, such as Snake. In this form, Silver Reaper had his own consciousness and control.
Other weapons:
Apsenniel prefers to use Silver Reaper as her only weapon, but can utilize short-swords and daggers if needed.
FAMILY, FRIENDS, FOES
Family:
Mother; Ex-High Elf Queen [Missing]

Father; Unknown [Deceased]

Step Father; Ex-High Elf King [Missing]
Partner/Spouse:
None
Best Friend:
Jay

Lucee Carina Sinclair
Acquaintances:
Reast Istoría Vu

Rion Diamond

Other Immortals
Enemies:
Reast Istoría Vu
Alice Lidell

Hunters
BACKSTORY
Describe their childhood (newborn - age 300):
Apsenniel was born in the Summerset Isles in 2E 893, just as the second era was ending. When she was born with her father's wings, many High Elves thought best to get rid of her. She was different, and differences were not usually welcomed with the High Elves. Apsenniel's mother, a respected High Elf, had the chance to plead on behalf of her daughter, or agree to let her be killed. During infancy, the matter was constantly thought about and argued over. At the turn of the era, it was decided Apsenniel could be of use.
During the third era, which was mostly her early childhood, she was taught that power was, well, pretty much everything. Her instructors and lessons told her that the neighboring kingdoms were enemies, and that it would be better for everyone if the High elves ruled over all. As she grew to her early teens, she was respected, seeming to be on the verge of becoming a great High Elf. Around this time, her mother had married a High Elf King, becoming a Queen, and thus Apsenniel becoming a Princess.
Describe their teenage years (301-700):
At the beginning of the fourth era, Apsenniel had a rebellious streak, and began going by Ape. She also began to really use her wings, and from then on was constantly sent off to relay messages from her parents to other High Elves. During her longer flights, she would be a bit more rebellious than usual, and sneak a peek into the letters and scrolls she would be delivering. This was when she began to have doubts about her goal in life.
Everything was different when the war struck. Apsenniel finally saw her parents for the terrible and corrupt leaders they were, and sided with the enemy, Revan Uchica, now an ally, to overthrow them. It wasn't as difficult as anyone would have though, since the now dethroned King and Queen ran before their palace was attacked. The people of Alinor happily accepted Apsenniel to be their knew Queen, beginning yet another chapter in Ape's life. She ruled her people fairly for many years, until the job was no longer for her. She had repaired the damage she saw in the kingdom, and passed the throne on in order to pursue a new dream; traveling, honing her abilities, anything she could think of, she wanted to attempt.
It was then that Ape found herself attracted to a new realm. One called Earth, where other elves of her kind were said to have lived. Soon enough, Apsenniel discovered why there were no other Avariel Elves around. The Dragon Wars had wiped out her species, and nearly drove dragons to extinction as well.
In these dark hours, Apsenniel felt lost, and was made to join a group called The Order. Manipulated, Ape soul-bonded with a boy named Jay, who had become one of her greatest friends, as well as the cause of her death. At the same time, Reast Vu was working with Alice Lidell, who Jay had betrayed and wanted dead. Since Jay's soul was all that remained, the only way to kill him was to kill Apsenniel. Which Reast did in order to gain Alice's trust, so that she could betray her in the future.
Apsenniel's soul was not destroyed as Reast had thought, and merely five years later, Ape was revived. Her memories slowly came back to her, beginning with the face of her nightmares while in Limbo. Reast. Ape's only thoughts for several months were to get revenge, and eventually figure out how she'd returned to the land of the living. Her once-white wings had turned raven black, and the elemental abilities she had been born with were no longer hers to control. With her mind set on revenge, Apsenniel decided her name no longer suit her. From Forgiving, Apsenniel chose to call herself Aeparia, with no attached meaning.
Eventually, shewas able to pull together stories and books from her childhood in order to determine what had happened to her. She had become an Imperial Traveler in death.
Coincidentally, Aeparia was revived on Promised Island, the exact location that Alice Lidell and Reast Vu resided. Though before she could fulfill any dreams of revenge, Reast found her first, and offered a compromise. So, the two of them worked together, along with several others, to run Alice off and take over her island. The truce continued, and Reast Vu and Rion Diamond founded the Immortals, asking her to partake in the group.
Her first vision occured several days before Hell broke loose on Earth, and an ability-stopping eclipse took place. This cut the Immortals at the knees, sending the two leaders into personal confinement for years to come while they fought for control. Aeparia stuck around as long as she could, but soon the remaining Immortals each went on their own way, as did she.
Describe their adult years (701+):
Finally reaching the age that she appeared as an adult, Aeparia could do more in the Human world. Or, so she thought. The secret of Supernatural beings had been revealed, and Hunter organization was on the rise. No one was safe. In these dark years, Aeparia kept herself hidden with special charms crafted by a witch she'd met, and decided to try and finally discover what she was.
Last edited by Aeparia on Thu Dec 31, 2015 8:44 pm; edited 2 times in total
_________________
_________________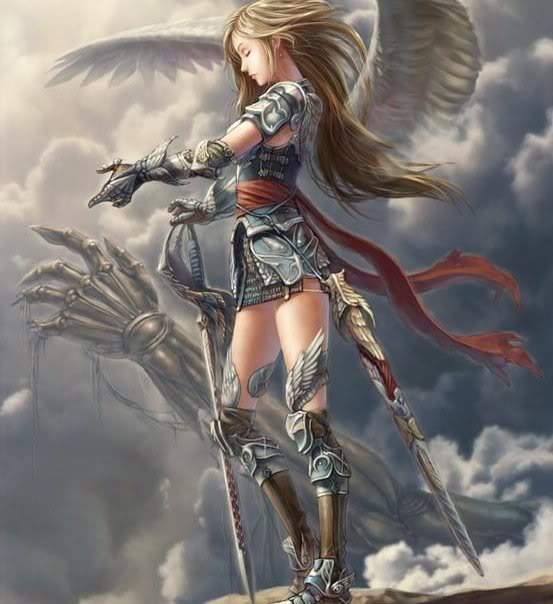 Ommmg <3 Aub's pic
_________________

---
Permissions in this forum:
You
cannot
reply to topics in this forum